From Allspice to Zataar, we offer an extensive range of herbs, spices, peppers, curry powders, seasonings and specialist ingredients for those who love to cook. Please take a look...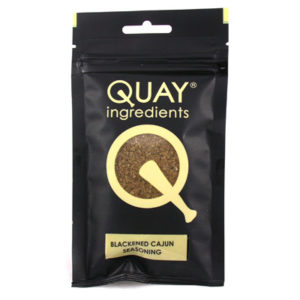 A medium-hot blend suitable for 'blackening' meats and fish in the traditional Cajun style.
A quick and convenient way to add flavour to meat, chicken, fish and vegetable dishes. Use as a dry rub or mix one part seasoning with two parts of olive oil and marinade. Great for barbecues, grills and stir fries.
35g Resealable Bag