From Allspice to Zataar, we offer an extensive range of herbs, spices, peppers, curry powders, seasonings and specialist ingredients for those who love to cook. Please take a look...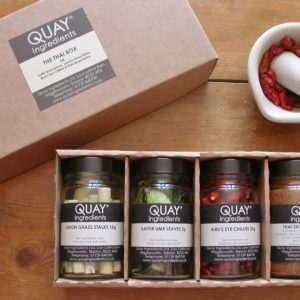 The Thai Box contains:
Kaffir Lime Leaves
Lemon Grass Stalks
Bird's Eye Chillies
Thai Seven Spice
NOW AVAILABLE
Perfect gift for food loving friends and family!