From warming Cumin to a hot and smoky Paprika, our spices are available in convenient resealable packaging or larger bags for those who love to cook. Please take a look…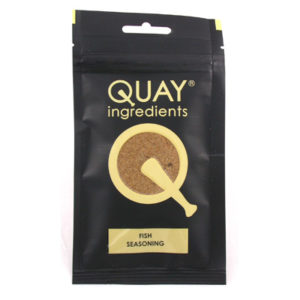 A perfect seasoning for all types of fish.
A quick and convenient way to add flavour to fish and vegetable dishes. Use as a dry rub or mix one part seasoning with two parts of olive oil and marinade. Great for barbecues, grills and stir fries.
50g Resealable Bag