Coriander Seed
Imparting a warm fruity flavour, coriander is delicious with savoury as well as sweet recipes
Imparting a warm fruity flavour, coriander is delicious with savoury as well as sweet recipes
Allergy Information: Produced in a factory that handles celery, mustard and sesame. May also contain traces of peanuts and nuts.
You May Also Like...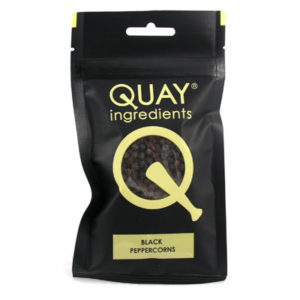 With a strong, pungent flavour and aroma these high quality peppercorns are a versatile seasoning for just about every savoury dish.
Place a bundle of spices in a pan with a bottle of full bodied red wine. Heat gently for 15-20 minutes. Stir occasionally, taking care not to boil. Add sugar and brandy to taste if required. Serve warm on its own or with a slice of orange.
3 Bundles Resealable Bag