Pink Peppercorns
Pink peppercorns have a sweet, mild peppery taste and are excellent with fish
Pink peppercorns have a sweet, mild peppery taste and are excellent with fish
Allergy Information: Produced in a factory that handles celery, mustard and sesame. May also contain traces of peanuts and nuts.
You May Also Like...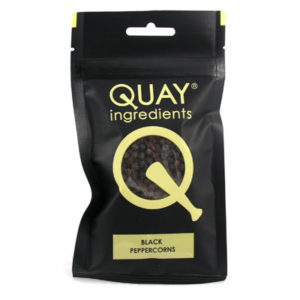 With a strong, pungent flavour and aroma these high quality peppercorns are a versatile seasoning for just about every savoury dish.
Similar in flavour to cinnamon, cassia is used to flavour meats, curries and cakes.
20g Resealable Bag