We first encountered PepperMate salt and pepper grinders on our travels over 20 years ago in Australia and have been keen users of their products ever since. The original PepperMate we bought then is still in use! After being highly satisfied with their products we became distributors in 2010.
Paula Dean says:
"I just love that Pepper Mill!"
"If you have a friend who loves to watch cooking shows, they may be familiar with this popular easy-to-use pepper mill the professionals use."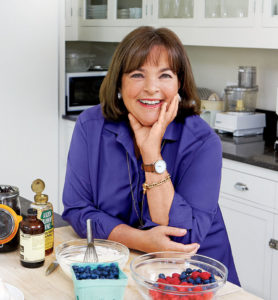 The Barefoot Contessa – Ina Garten
For several years now, the PepperMate Pepper Mill has been Ina Garten's favourite mill. Ina consistently uses the mill in her cooking show.