We first encountered PepperMate salt and pepper grinders on our travels over 25 years ago in Australia and have been keen users of their products ever since. The original PepperMate we bought then is still in use! After being highly satisfied with their products we became distributors in 2010.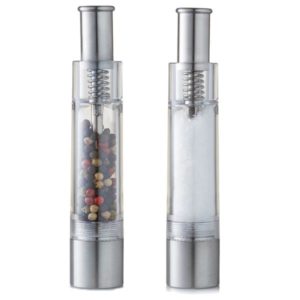 Innovative and convenient the Peppermate Salt and Pepper Mill offers a sleek and stylish way to provide salt and freshly ground pepper with one hand
Grinds any dried spice or millable ingredient up to the size of a coffee bean.